Valerie Mackintosh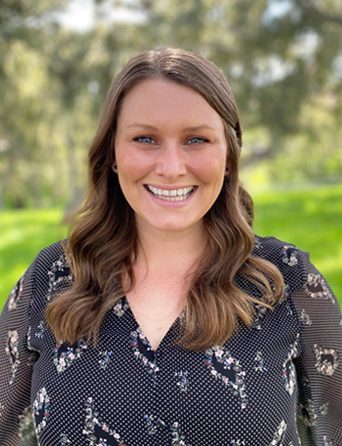 Ms. Mackintosh is a writer and public outreach facilitator with experience in qualitative thinking and community involvement from a range of technical and service backgrounds. She brings cultural competency and sensitivity to AMMA's public participation work with diverse and vulnerable populations. Ms. Mackintosh outreach work with AMMA often involves engaging non-English Speaking and unserved individuals, such as agricultural workers and Tribal members and persons with low-incomes. This includes developing tools and strategies like working with trusted messengers to engage individuals who are often marginalized and not invited to the transit decisionmaking process. Her outreach-related responsibilities include facilitating and presenting at workshops and training, coordinating and facilitating stakeholder interviews and community focus groups and developing and analyzing surveys.
Ms. Mackintosh's strong analytic skills and attention to the value of procedures serve her well in assisting transit providers and human services agencies with FTA grant processes and developing policy and procedure manuals. Additional responsibilities of Ms. Mackintosh include assisting in the preparation, writing and production of transportation reports; assisting in production of proposals; and administrative support for clients such as San Bernardino County Transportation Authority and the Riverside County Transportation Commission.
Since 2012, Ms. Mackintosh has provided Title VI support to transit providers and human service agencies throughout the state as part of Caltrans' Rural Transit Assistance Program. This included developing templates and "how-to" guides, participating in multiple state-wide webinars and workshops, providing technical assistance and developing compliant Title VI Programs for multiple transit providers in California.
Ms. Mackintosh graduated in 2008 from the University of California, Santa Cruz with a Bachelor of Arts in World Literature and Cultural Studies. In 2011, she received a Certificate in Public Involvement in Transportation Decisionmaking from the National Transit Institute. Ms. Mackintosh received her MFA in Writing at the University of San Francisco in December 2014.
Ms. Mackintosh lives in Monterey, CA with her husband and two dogs. She enjoys spending her time reading and writing and being outdoors.